OUR DOGGY DAYCARE PROGRAM
Exercise is essential for your dog's quality of life. At The Happy K-9 we provide a fun, safe & clean doggy daycare. Conveniently located Danvers, Ma, we are a short drive from the heart of Boston, MA. We offer one of the largest indoor and outdoor space with top of the line artificial turf and pea stone. The Happy K-9 doggy daycare is like no other!
We use top of the line cleaning products and disinfectants that are effective in killing bacteria and viruses, and of course, they are dog-friendly. The doggy daycare pack is always supervised by our highly experienced staff.
We are primarily a dog training company, so our doggy daycare is quality over quantity. We have limited space in our pack each day.
Pet owners choose doggy daycare because after a day in daycare, your pet is less anxious, stressed or demanding of you after you've put in a hard day at work. A happy pet makes for a happy pet owner! Late pick-up options are available.
All dogs must complete a training program before entering our Daycare program. This is how we are able to maintain structure and keep everyone safe. Think of us as private school vs. public school.
OUR DOGGY DAYCARE PACKAGES INCLUDE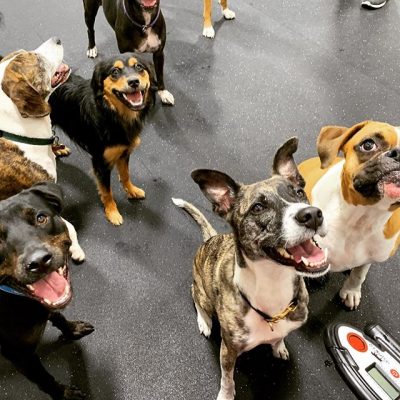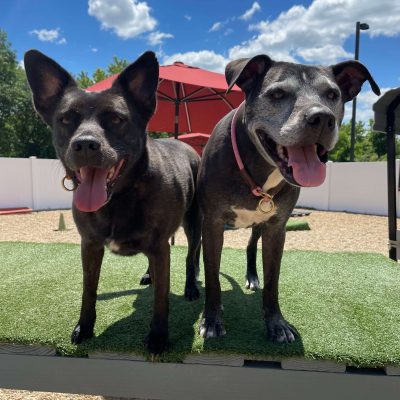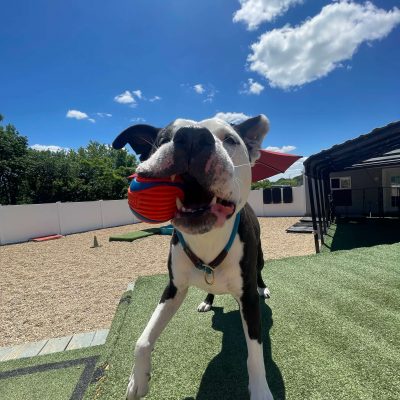 The Happy K-9 operates by appointment only between the hours of 7:30 A.M. – 5:30 P.M. We are closed on Sundays and all Major holidays. We may make off-hour exceptions for drop-off or pick-up, at our discretion.
We require emergency telephone numbers including the telephone number of the pet's veterinarian and personal contact information.
If a pet becomes seriously ill every attempt will be made to contact you. If your pet's health demands quick action a call will be made to the pet's veterinarian or, if necessary, to another veterinarian. All veterinarian expenses are the owners responsibility.
All dogs must be leashed upon arrival on the property. We enforce leashing because there are designated areas to potty, which promotes good hygiene and helps control odors. If possible, please allow your dog to eliminate prior.
Most daycares will not take aggressive dogs because it is a HUGE liability but with our staff's expertise with dealing with aggressive dogs this is not a problem. (human aggressive dogs will be evaluated prior to acceptance)
AGGRESSIVE

DOGS ARE KEPT COMPLETELY SEPARATE FROM NON-AGGRESSIVE DOGS

All dogs must have updated Rabies, Distemper and Bordetella vaccines and be on a flea & tick preventative.